Contact Us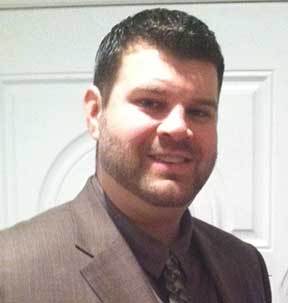 Nathan Martin, B.S.
National Director of Fund Raising Programs
Nathan joined the National Council of the United States Society of St. Vincent de Paul staff in April of 2012 as the National Friends of the Poor® Walk/Run Manager.  In 2013, Nathan took on the additional role of managing the National Vehicle Donation Program.  In 2015, Nathan was promoted to National Director of Fundraising Programs, adding the responsibility of managing the National Direct Mail Program and the Giving Tuesday program.
Nathan continues to serve his local community by volunteering with a variety of nonprofits, including three years as the president of the St. Peters Condo Association and six years serving on the Committee for the St. Charles County Mayors' Charity Ball.
Nathan is a graduate from Southeast Missouri State University with three bachelor's degrees. In 2012, Nathan was recognized at the Missouri State Capital as a Missouri Mental Health Champion Award finalist for his efforts at the National Alliance on Mental Illness – St. Louis (NAMI St. Louis).  After coming to the Society, Nathan continued to serve NAMI St. Louis as their Vice President of the Board of Directors for several years.
When not working, Nathan enjoys outdoor activities, spending time with his niece, nephew and his wife.