Donate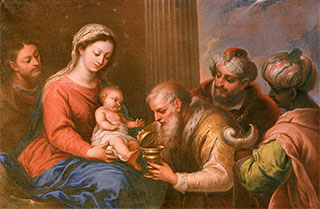 During this Christmas season, may your gifts shine the light of love on people in need.
"You will see by the light of faith that the Son of God, whose will it was to be poor, is represented to us by these people." St. Vincent de Paul 1657
Your help provides direct help to the poor in the local communities throughout the United States. Since 1845, Vincentians have met face-to-face with individuals and families in poverty to provide support and help them through the most desperate times. Through your generosity, you help people struggling to survive, including: Housing and Utility Assistance, Job Training and Placement, Food, Clothing, Medical Care.
---
Ways to Give
Become a Friend of the Poor® today and provide direct assistance through grants to local chapters of the Society of St. Vincent de Paul. Be part of the solution for people in need through your support of our systemic change initiatives and disaster relief efforts.
Mailed Donations
If you prefer to send a donation by mail. Send a check or money order to:
Society of St. Vincent de Paul, National Council of the United States, 58 Progress Parkway, Maryland Heights, MO 63043-3706
---
BBB Wise Giving Alliance Interview with SVdP USA CEO Dave Barringer
---
For Your Information